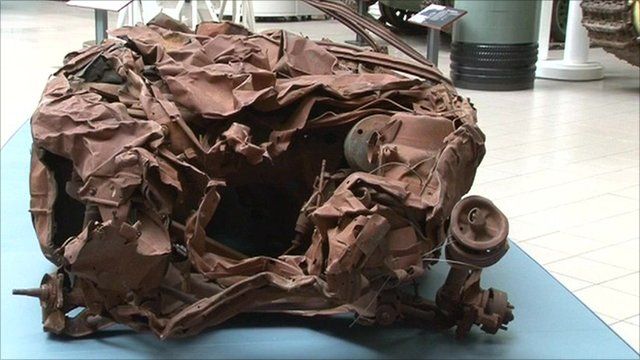 Video
A car from a Baghdad bombing is displayed in London
A car salvaged from the 2007 bombing of a historic Baghdad street book market in Baghdad, is going on display at the Imperial War Museum in London.
The museum says the destroyed vehicle serves as evidence of the impact of modern war on civilians, and that it will be the focus for a series of open conversations about the conflict in Iraq.
Caroline Hawley has been to see the exhibition.
Go to next video: President Obama speech in full