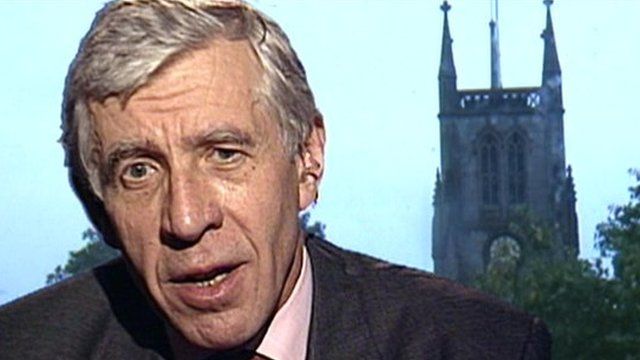 Video
Straw on prisoner rehab scheme
Private investors are to get millions of pounds of cash from the Government, if they help cut re-offending by criminals.
A pilot scheme being launched today at Peterborough prison is believed to be the first in the world to use private funding to help offenders stay away from crime.
The programme, called Social Impact Bonds, will involve 3,000 male prisoners serving sentences of less than 12 months.
They will be given a mentor when they are released, to help them find a job and a place to live, or help them get off drugs.
The £5m cost is being met by charitable trusts and social investment groups.
They will get as much as £8m back, if re-offending rates are cut by at least 7.5%.
The Social Impact Bonds were originally a Labour idea and the Shadow Justice Secretary Jack Straw says he hopes the scheme will be extended.