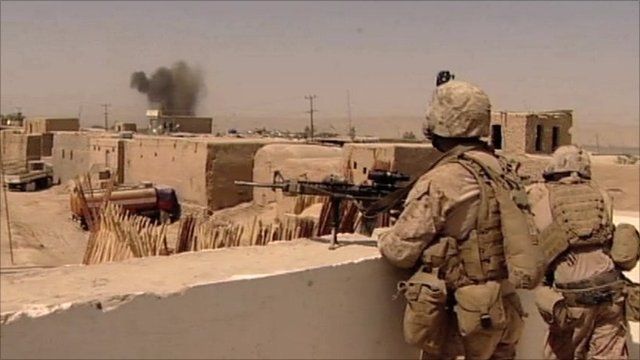 Video
Final visit to UK troops in Sangin
British forces in Afghanistan have handed responsibility for security in Sangin to US forces, marking the end of their four-year mission in the area.
Control was handed over from UK forces to the US Marine Corps at 0630 BST.
The UK has suffered its heaviest losses in the area. Of the 337 UK deaths in Afghanistan since 2001, a third have happened there.
The BBC's Ian Pannell was one of the last journalists to visit the troops in Sangin as they prepared for the handover.
Go to next video: British troops leave Sangin