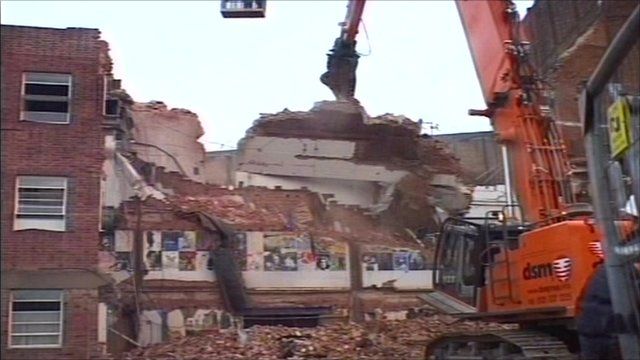 Video
Timelapse footage of RSC theatres being reconstructed
The Royal Shakespeare Company has spent four years and £122m redeveloping the Royal Shakespeare and Swan theatres in Stratford-upon-Avon.
Timelapse footage shows the demolition process and the new structures under construction.
The Royal Shakespeare Theatre has a 1,000 seat auditorium and 36m (118ft) tower.
There are also exhibition spaces and a new restaurant, riverside cafe and terrace and public areas.
The theatres will be formally reopened in April 2011 coinciding with the company's 50th birthday season.
Go to next video: How to play Hamlet's famous lines