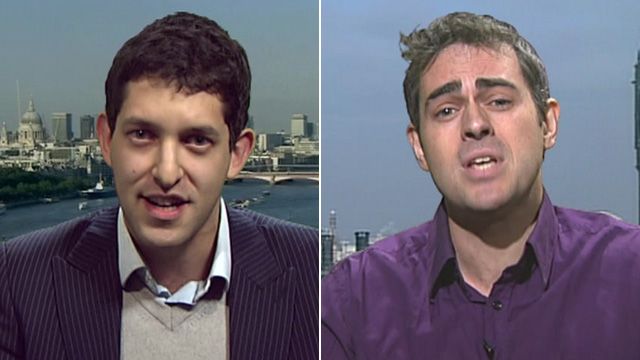 Video
Campaigners clash over electoral reform
Senior Labour and Conservative politicians have teamed up to campaign against a change to the current voting system in general elections.
A referendum is being held in May next year on whether to move from the first-past-the-post method to a form of Proportional Representation called the Alternative Vote.
Under the system, voters rank their preferred candidates and the least popular drops out.
The second choices are then redistributed and the whole process continues, until one of them finally achieves more than fifty percent of the votes.
Jonathan Bartley, from the Yes to Fairer Votes campaign, argues AV will make MPs more accountable.
But Dylan Sharpe, from the No to AV campaign, says the system has been discredited in countries where it's been adopted.
26 Nov 2010

From the section

UK
Go to next video: Blunkett says the AV system is unfair