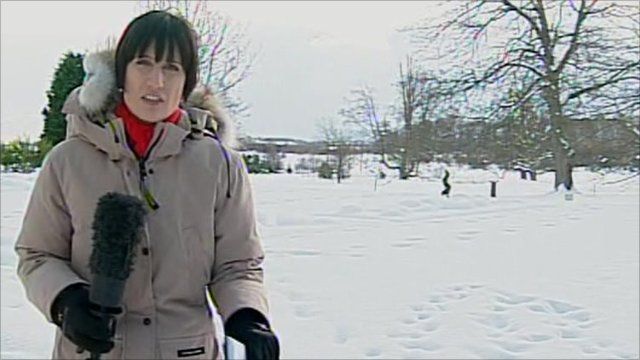 Video
Snow spreading across the UK
Fresh snow has been falling across many parts of the UK, bringing disruption to some areas not previously affected.
Heavy snow fell across much of England and Wales overnight, with the band moving to central and southern areas.
The snow has eased in Scotland and Northern Ireland, but warnings of icy roads and pavements have been issued.
BBC correspondents assess the impact of the weather across the UK.
Go to next video: Snow takes its toll on business