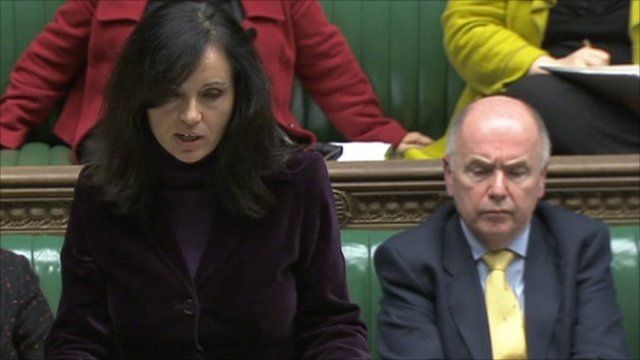 Video
Labour condemns council settlement
Labour's Caroline Flint has accused the government of holding a gun to councils' heads.
Labour has accused the government of planning the most devastating cuts to local councils.
It follows an announcement in the Commons by the Communities Secretary, Eric Pickles, in which he said councils would face an average 4.4% cut in government support next year.
He told MPs the reduction was necessary to keep a rein on Britain's budget deficit which ministers had inherited from Labour.
But the shadow Communities Secretary, Caroline Flint, claimed councils were facing cuts that were higher than Whitehall departments.
13 Dec

From the section

UK