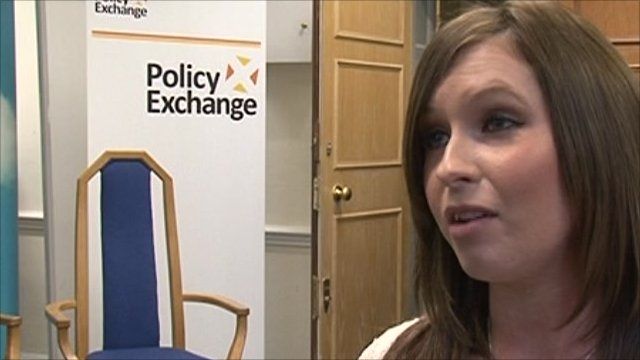 Video
Brooke Kinsella: Teach children about knife crime
Children as young as 10 should be taught in school about the dangers of knife crime, a report from ex-EastEnders star Brooke Kinsella says.
Her 16-year-old brother Ben was stabbed to death in north London in 2008.
Ms Kinsella, 27, appointed a government adviser on the issue last year, said "prevention" was the key word when it came to tackling knife crime.
The Home Office has announced it is to spend £18m over the next two years to combat knife, gun and gang crime.