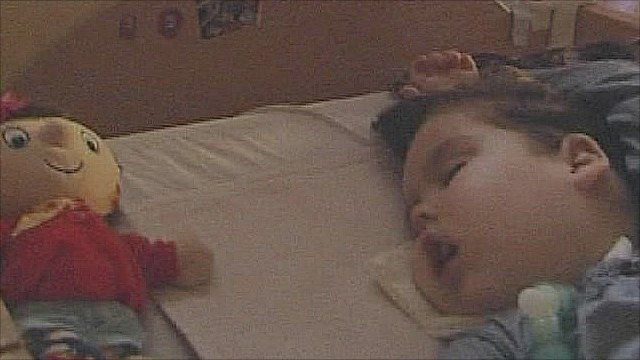 Video
Concern over nursing agency after child 'nearly dies'
The family of a man who filmed an agency nurse switching off his ventilator has raised concerns after another incident involving a child.
Tetraplegic Jamie Merrett, from Wiltshire, set up a camera and recorded the act which left him brain damaged.
The latest incident happened last year at the home of three-year-old Sophie Patmore, from Ash in Surrey.
She has a rare genetic condition, and needs round the clock care.
The BBC has learned that agency Ambition 24hours has now been given an improvement notice.
The nursing agency said it could not comment for reasons of confidentiality.
The incident, from which Sophie recovered, was referred to NHS Surrey and Surrey County Council social services.
Maggie Ioannou, from NHS Surrey, said: "At the time of the incident, Sophie's care was being provided by Ambition 24. The nurse on duty was suspended immediately."
Matthew Hill reports.