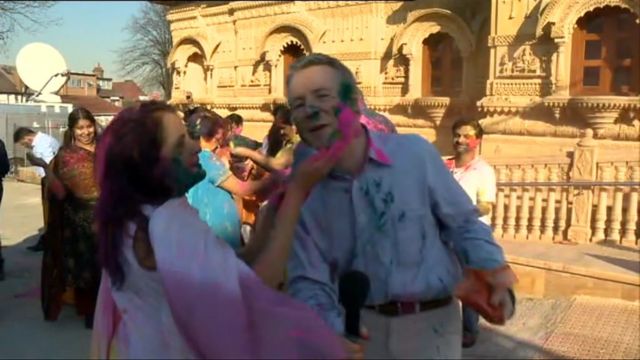 Video
Hindus celebrate festival of Holi
Hindus are celebrating a major festival, Holi, on Saturday.
It is known for its bonfires, dancing and the throwing of coloured paint, and it brings more Hindus to the temple than at almost any other time of the year.
Hindus are the third biggest religious group in the UK and many say they want to be identified as British Hindus - not British Asians - as they want society to be aware of their traditions.
The BBC's Religion Correspondent Robert Piggott went to the festival.
Go to next video: British Hindus mark Holi festival