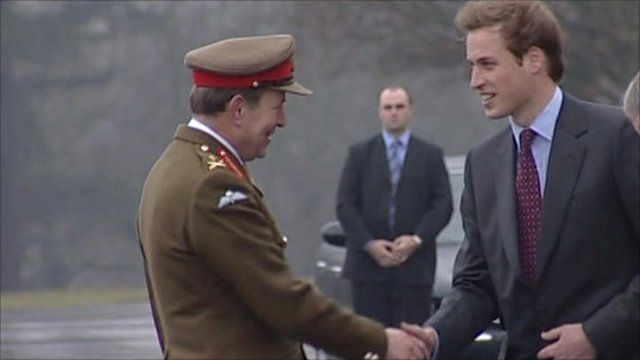 Video
2006: Prince William arrives at Sandhurst
Prince William began his army career when he arrived at the Royal Military Academy at Sandhurst in Surrey on 8 January 2006.
Prince Charles accompanied his son to the elite military academy, where William's younger brother Harry was half-way through officer training.
Prince William passed his Regular Commissions Board (RCB) to gain entry to the college in October 2005.
Major George Ritchie spoke to the BBC about what he should expect as a new recruit. June Kelly reports.