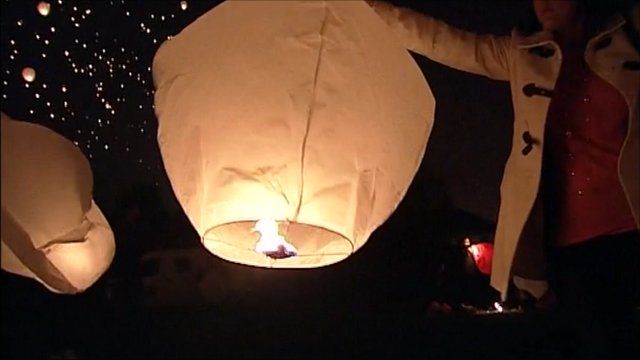 Video
Vigil for Sian as taxi driver charged
Police have charged a 47-year-old man with the murder of Sian O'Callaghan.
Christopher Halliwell, who is a Swindon taxi driver, has been in police custody since his arrest on Thursday.
Miss O'Callaghan had not been seen since leaving a nightclub in Swindon early on Saturday 19 March. Her body was found in a field in Oxfordshire the following Thursday.
The BBC's Louise Hubball said Halliwell was charged on Saturday night , when hundreds of Chinese lanterns were set off to remember the 22-year-old.