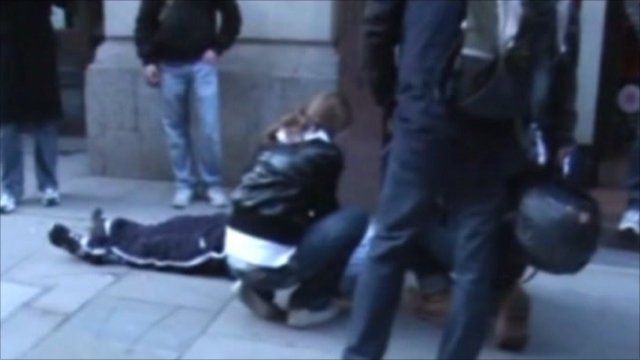 Video
New images of Ian Tomlinson collapse at G20 protest
New footage has been released of the moments after newspaper seller Ian Tomlinson was knocked to the ground by police during G20 protests in London two years ago.
The images - a compilation of CCTV, police helicopter footage and amateur video recordings - was shown to jurors as the inquest into Mr Tomlinson's death opened.
They show him being knocked to the ground and later being treated on the street by a medical student after collapsing.
Jon Brain reports.
Go to next video: G20 Pc faces misconduct hearing