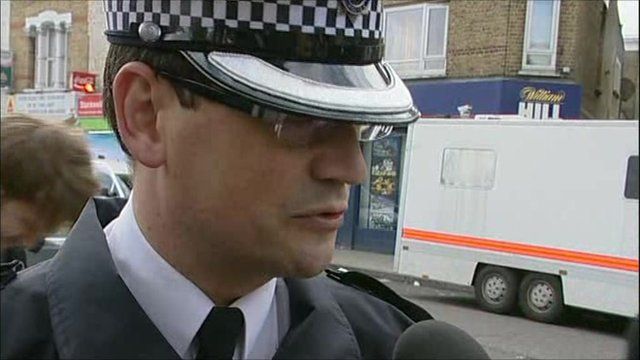 Video
Police: 'We are determined to find out who is responsible'
A youth thought to have been targeted by a gang that shot a five-year-old girl and a man in south London has contacted police.
Thursha Kamaleswaran, age five, as well as a 35 year old man were hit in the chest and face respectively at the Stockwell Food and Wine shop, on Stockwell Road, on Tuesday.
The Metropolitan Police say they are determined to find out who is responsible for the shooting and bring them to justice.
A £50,000 reward has been offered for information.