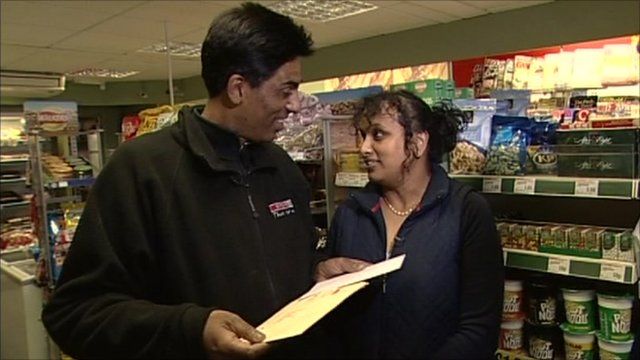 Video
Bucklebury village shopkeepers get invite to the big day
Some 50 heads of state will be among the 1,900 guests at the royal wedding but not all of them will be dignitaries.
From Kate's home village of Bucklebury the postman, the butcher and the guy from the pub have all been invited up to the abbey.
The BBC has been to meet the shopkeepers from the village shop who are delighted to have also received an invitation.
Jon Kay reports.
Go to next video: Wedding fervour in Kate's village