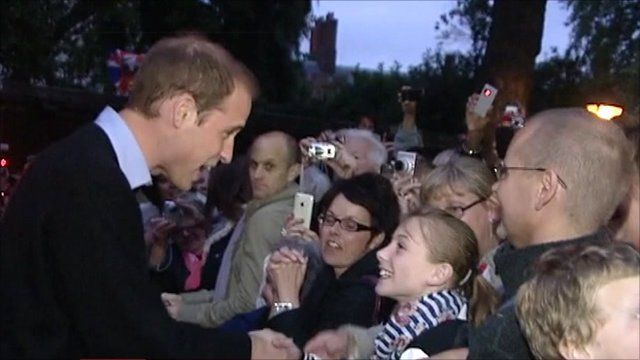 Video
Prince William meets well-wishers before wedding
The doors at Westminster Abbey will soon open for the first guests to arrive at the wedding of Prince William and Kate Middleton.
The service, which will take place at 1100 GMT, will be held in front of almost 2,000 guests including many members of the couple's families and friends.
Last night Prince William surprised well-wishers along the Mall with an impromptu walkabout amongst the crowds. The couple say they have been "incredibly moved" by public reaction to their big day.
The BBC's royal correspondent Daniela Relph reports.
Go to next video: Republicans' Royal wedding frustration