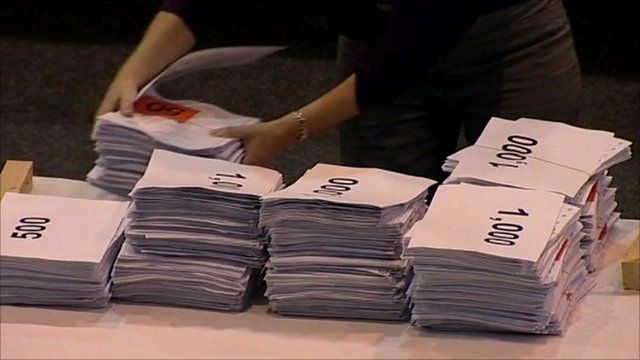 Video
Vote 2011: Final push for national election and AV votes
National elections in Scotland, Wales and Northern Ireland, and local elections in England and Northern Ireland will take place on 5 May.
Yes and No campaigners are making a final pitch for support ahead of the UK-wide referendum on whether or not the Alternative Vote method should be used to elect Westminster MPs, rather than the current first-past-the-post system.
Vicki Young reports.
Go to next video: Elections taking place across UK