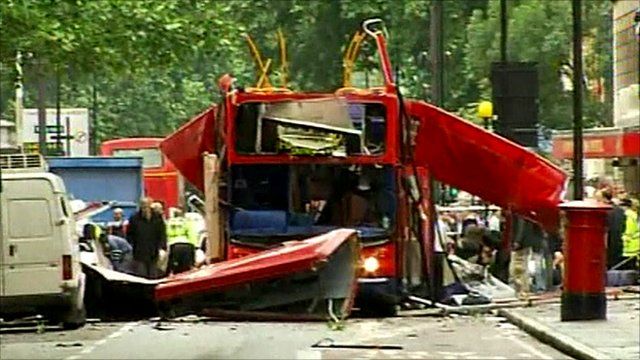 Video
Police and emergency services on 7/7 coroner's verdict
The coroner at the 7/7 London bombings inquests has formally ruled that the 52 people who died in the suicide attacks were unlawfully killed.
More than 700 people were injured in the four suicide bomb attacks in 2005.
After the ruling, representatives of the police and emergency services commented on the findings.
Assistant commissioner Chris Allison of the Metropolitan Police; chief constable Andy Trotter of the British Transport Police; assistant commissioner Frank Armstrong of the City of London Police; assistant commissioner Gary Reason of the London Fire Brigade and chief executive Peter Bradley of London Ambulance paid tribute to their staff and to the victims of the attacks.