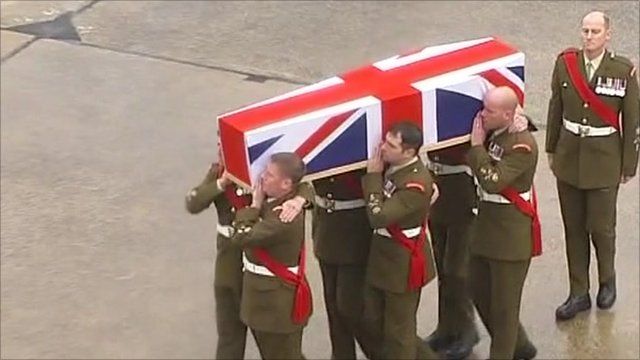 Video
Rogue Afghan attack: Inquest for UK soldiers killed
An inquest into the deaths of five British soldiers in an attack by a rogue Afghan policeman in 2009 has resumed in Wiltshire.
They were shot at a police checkpoint in Nad Ali in Helmand province.
The suspect, named only as Gulbuddin, opened fire with a machine-gun from a rooftop before escaping from the scene.
The soldiers were Warrant Officer Class 1 Darren Chant, Sgt Matthew Telford, Guardsman Jimmy Major, Cpl Steven Boote, and Cpl Nicholas Webster-Smith.
Caroline Wyatt reports.