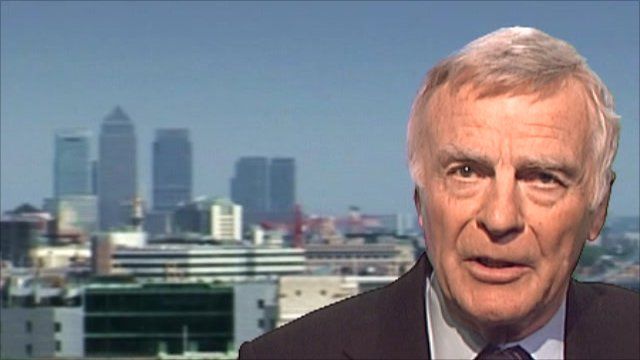 Video
Max Mosley: 'We can't allow one man appeal courts'
Former motorsports boss Max Mosley spoken out against lawmakers using parliamentary privilege in order to "deliberately flout" injunctions, saying that it was wrong to allow "one man appeal courts".
His comments followed the publication of a report by top judges which said media reports of parliamentary comments which tried to contravene injunctions might be in contempt of court.
On Thursday Lib Dem peer Lord Stoneham told the Lords that ex-Royal Bank of Scotland head Sir Fred Goodwin had obtained an injunction to prevent reporting of a relationship.
Lord Stoneham's intervention caused the anonymity element of his injunction to be lifted at the High Court.