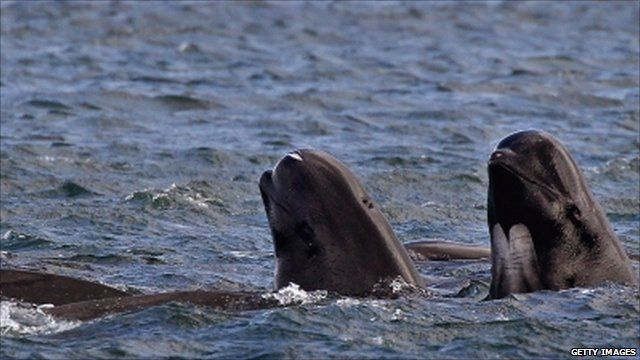 Video
Western Isles whales 'not in immediate danger'
Animal welfare experts have said a pod of more than 60 whales at risk of beaching in the Western Isles are out of immediate danger.
Latest reports from the sea loch suggest the whales have now moved out into open water.
Experts said it was possible they could move back into the loch at any time but there was currently no sign of the whales there.
The BBC's James Shaw is watching events from the coast.
Go to next video: Whales in Loch Carnan 'have injuries'