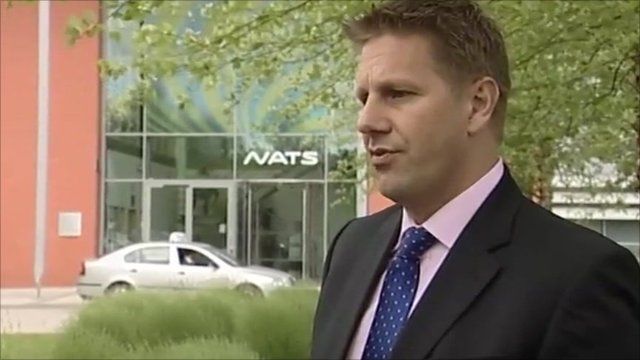 Video
Volcanic ash 'will not spread south'
The cloud of volcanic ash from Iceland is continuing to cause disruption to flights in and out of Scotland and the north of England.
The government's emergency planning committee, Cobra, has been meeting to discuss the disruption.
The latest forecast predicts that the high-density levels of ash, which can affect aircraft engines, will not spread south.
Jonathan Astill, from the National Air Traffic Service, said it will remain over northern England.