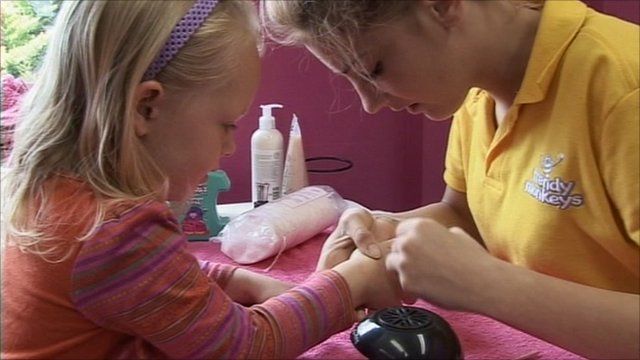 Video
Is children's beauty salon going too far?
The owner of a beauty salon catering only for young girls has denied she is promoting the sexualisation of children.
Michelle Devine offers haircuts and nail painting for children at her Trendy Monkeys salon in Brentwood, Essex.
Responding to criticism, the former catalogue model told the BBC: "It's ridiculous. I'm making little girls turn into princesses; that's it".
Gareth George reports.
Go to next video: Age rating proposal for music videos