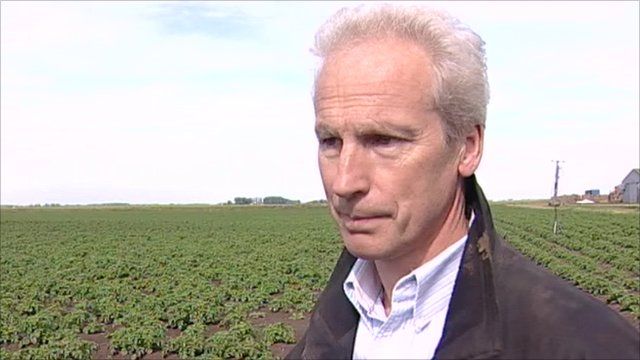 Video
Cambridgeshire farmer: 'It has been exceptionally dry'
Farmers in parts of England are facing restrictions on irrigating their crops after the Department for Environment, Food and Rural Affairs said areas of East Anglia were officially in drought.
Parts of the Midlands, south-west and south-east of England are also in a "near-drought" state.
Both the south-east and central-southern regions of England have had their driest spring on record leaving many farmers concerned about their crop yields.
Roger Hunt-Pain whose farm in Whittlesey, Cambridgeshire is in the drought area told the BBC's Mike Cartwright that it had been "exceptionally dry since early spring" and some farmers in the area were facing night-time irrigating restrictions.
Go to next video: Early blooms under sunny skies