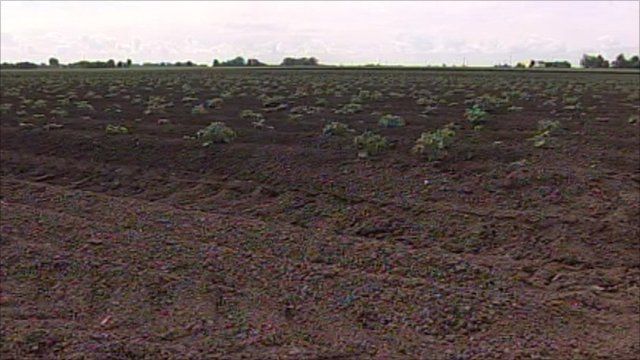 Video
State of drought declared in parts of England
After one of the driest springs on record in many parts of the UK, a state of drought has been officially declared in parts of eastern England.
It affects Cambridgeshire, Northamptonshire and Lincolnshire and more areas could follow.
The drought order means water companies can restrict how much farmers and businesses can use but the government is stressing that there is no risk to domestic supplies.
The BBC's Mike Cartwright, reports.