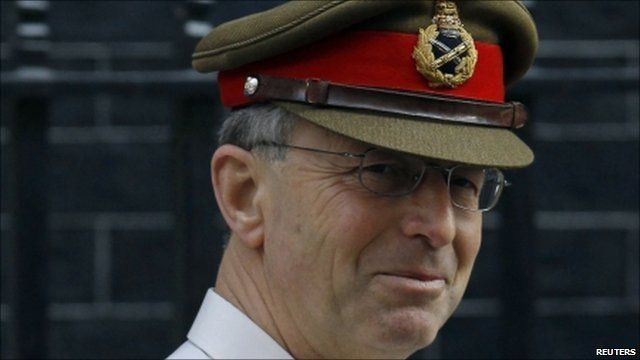 Video
Gen Sir David Richards: 'Libya mission is sustainable'
The head of the armed forces has said UK operations can continue in Libya as long as necessary - after concerns were raised by the head of the Royal Navy.
Navy chief Admiral Sir Mark Stanhope said on Monday priorities must change if the mission exceeds six months.
But General Sir David Richards said Adm Stanhope's comments had been "misconstrued" adding: "We can sustain this operation as long as we choose to. I'm absolutely clear on that."
14 Jun 2011

From the section

UK