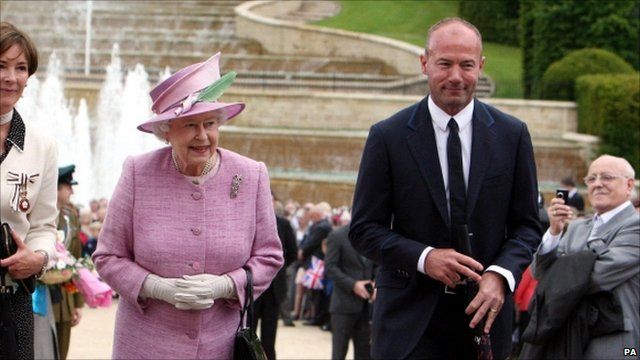 Video
Queen meets Deputy Lieutenant Shearer at Hogwarts castle
The Queen and the Duke of Edinburgh have met former England footballer and Deputy Lieutenant of Northumberland Alan Shearer, at Alnwick Castle - the setting for Hogwarts in the Harry Potter movies.
Around 8,000 volunteers and carers were invited to Alnwick Castle for the event attended by the Duke and Duchess of Northumberland and Earl Percy.
Alan Shearer OBE and boxing champion Glenn McCrory, also a deputy Lieutenant of Northumberland, gave the Queen a tour of the grounds which were used for interior and exterior scenes for the blockbuster films.
Go to next video: Queen and Duke of Edinburgh visit No 10