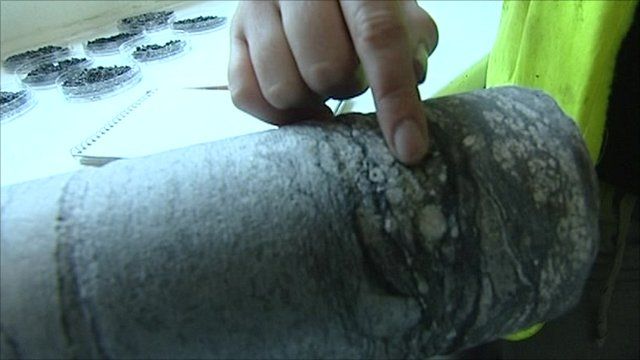 Video
Newcastle borehole suggests area 'was like Bahamas'
Engineers who have been drilling a hole deep below Newcastle in search of a renewable energy source, have discovered some surprising fossil evidence.
A block of limestone removed from the hole has revealed coral and other fossils which suggest that the Newcastle area was once a tropical marine environment, similar to the Bahamas.
Scientists hope that the project will result in hot water being pumped out of the 2,000m hole, which can then be used to heat some city centre buildings.
Geology student Laura Armstrong shows the BBC's Fiona Trott some of the fossil evidence that has been found.
Go to next video: Newcastle explores geothermal heat