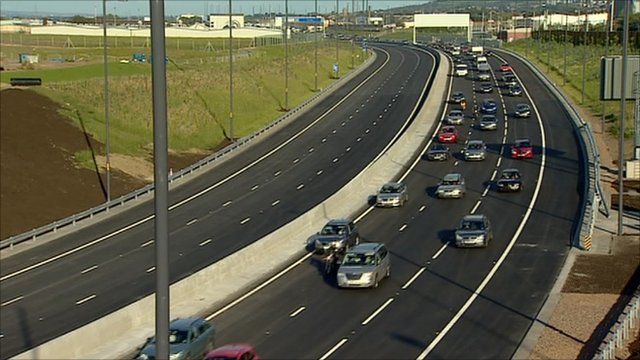 Video
Glasgow's new £692m M74 extension set to open
Congestion on the M8 through Glasgow is often a regular feature in travel bulletins but that could become a thing of the past because of a new stretch of motorway through the southside of the city which opens on Tuesday.
It has been talked about since the early 1960s, but all these years later, it has finally been built.
Supporters claim it will bring economic benefits to the west of Scotland but critics argue it will cause more pollution, increase health problems and fragment communities.
James Cook reports.
Go to next video: Views from the M74 missing link