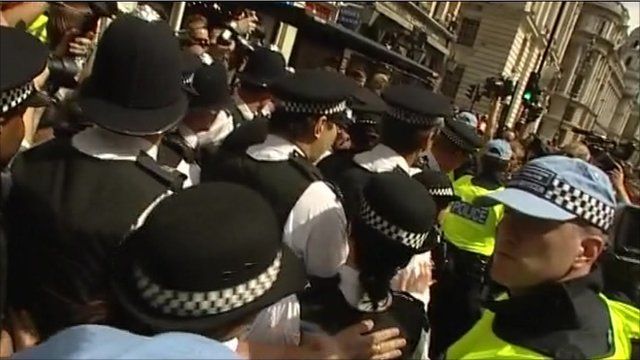 Video
Minor scuffles in London's Parliament Square
Protesters have clashed with police in London as hundreds of thousands of public sector workers across the UK staged a strike over planned pension changes.
The BBC's Jon Brain said the march passed off peacefully with only a few scuffles around Whitehall.
He said it was always anticipated a few groups of anarchists would try and cause disruption, which is what has happened.
Go to next video: Strikes hit England, Scotland and Wales