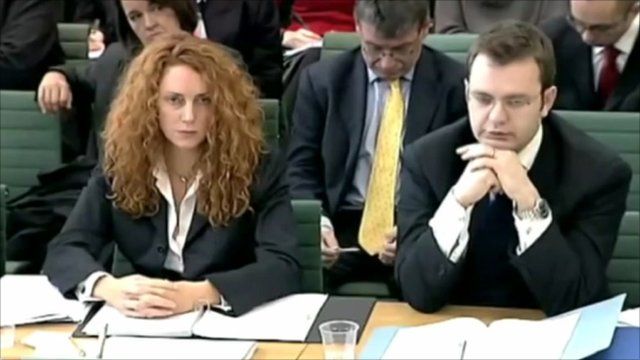 Video
Brooks: We have paid police for information in the past
It was in 2003, when Andy Coulson and Rebekah Brooks (then Rebekah Wade), gave evidence to a parliamentary inquiry into the press and privacy, that the question of police payments by journalists first hit the headlines.
Sun editor Ms Wade, formerly editor of the NoW, admitted "We have paid the police for information in the past".
At that point, Mr Coulson quickly interjected, saying they adhered to the editors' code and the law which forbids payment to the police for information.