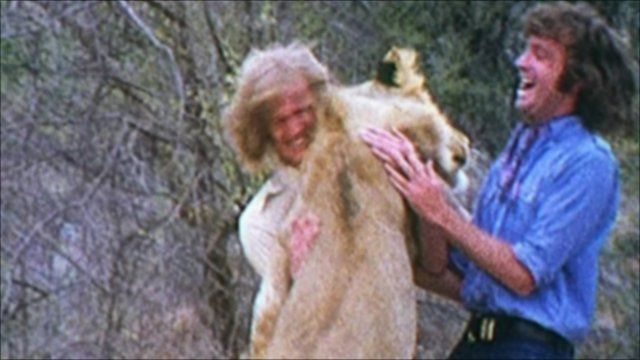 Video
Our time with Christian the Lion
John Rendall and Ace Bourke bought a lion cub from Harrods in 1969, before hand-rearing the animal at their home on the King's Road in Chelsea.
After the pair met Virginia McKenna of Born Free in 1971, they flew to Kenya to release the lion, which they named Christian, into the wild.
John and Ace were then reunited with Christian nine months later when they returned to Kenya on a visit.
The two men spoke to BBC Breakfast in 2009 after a documentary was made about their story.
First broadcast 26 March 2009