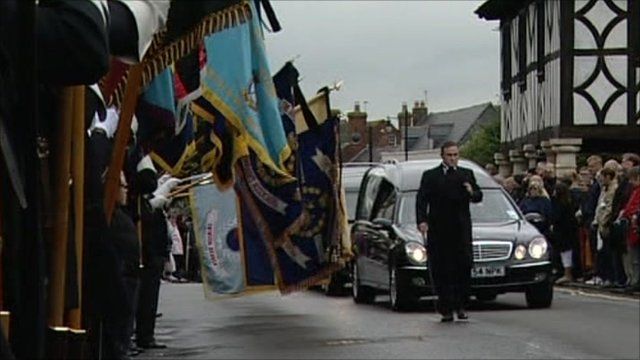 Video
Wootton Bassett tribute to Lt Daniel Clack
A British Army officer killed in an explosion in southern Afghanistan has been repatriated to the UK.
Lt Daniel Clack of Gloucestershire-based 1st Battalion The Rifles, died on Friday as he led a foot patrol in Helmand province.
The cortege transporting the 24-year-old's body passed through Wootton Bassett in Wiltshire
From September repatriations, which have gone through RAF Lyneham since 2007, will go through RAF Brize Norton in Oxfordshire.
It will mean an end to the scenes in Wootton Bassett, where crowds have lined the streets to pay their respects to the fallen.