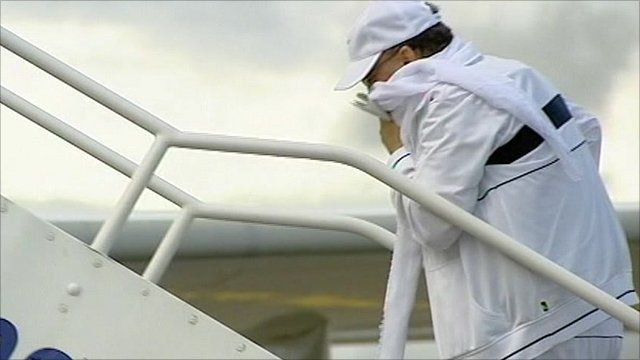 Video
Lockerbie bomber Abdelbasset al Megrahi release defended
It has been two years since the Libyan man convicted of the Lockerbie bombing was released by the Scottish government on compassionate grounds.
Abdelbasset al Megrahi, who has cancer, had served eight years of a life sentence for blowing up Pan Am Flight 103 in December 1988, killing 270 people.
The Scottish government said it still stood by its decision.
Colin Blane reports.
20 Aug 2011

From the section

UK