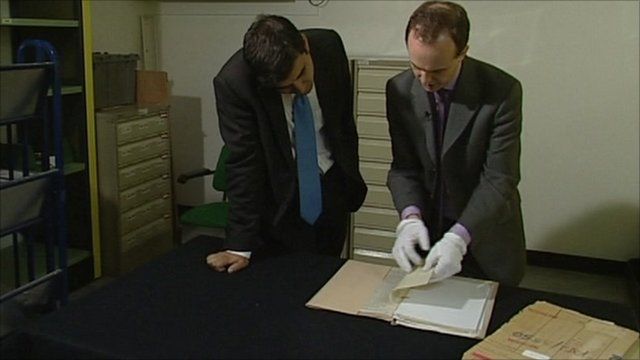 Video
MI5 suspected young Briton was 'Nazi mistress'
Intelligence officers suspected a teenage daughter of a British brigadier was a German officer's mistress during World War II, National Archives files show.
Antonia Lyon-Smith was interned by the Germans in 1940 when she was 15 and living in France, but released due to her youth.
She was taken in by a Gestapo officer and another Nazi wanted to marry her.
MI5 suspected she had betrayed her knowledge of the Resistance.
Ed Hampshire, from the National Archives, said that she it was clear her interrogator that she was "holding things back" but that they did not press her because of her family links and young age.
Go to next video: A brush with the secret world of MI6 spies