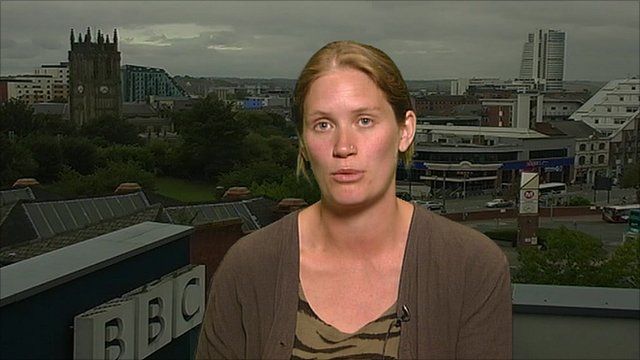 Video
Housing shortage: Couple's large deposit 'not enough'
A new report claims that home ownership in England will fall to its lowest level since the mid 1980s.
The National Housing Federation has warned that a shortage of new homes, higher prices and tighter mortgage lending will leave an entire generation locked out of the property market over the next decade
Ruth Patrick lives with her partner in Leeds, where they are trying to get on the housing ladder.
She says her mortgage adviser told her that they could only borrow between £50,000 - £60,000 even though they had a "healthy" deposit of £30,000.
Speaking to the BBC, Ruth said she believes they may be facing problems due to the 'lending criteria'.