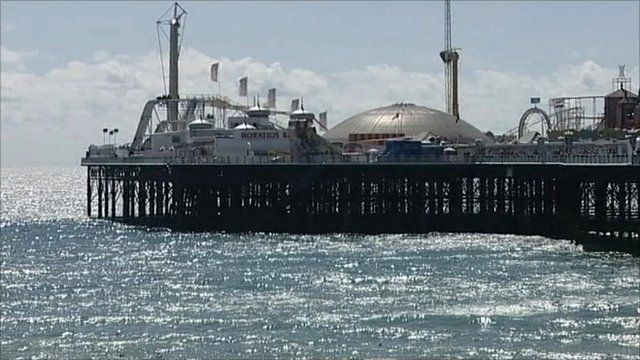 Video
Brighton's historic seaside pier up for sale
Brighton's seaside pier is up for sale at a rumoured price of £30m.
Opened in 1899, the Victorian pier has endured decades of changing fashion and has been battered by the waves but could be described as being as solid as when it was first built.
But as demands for tourist attractions become more sophisticated, can an old-style pier with its cuddly toys and coconut shies withstand the trends?
Alison Moss went to meet Richard Baldwin, whose job is to negotiate the sale of this piece of history.
Go to next video: Kite surfer 'jumps' Brighton Pier