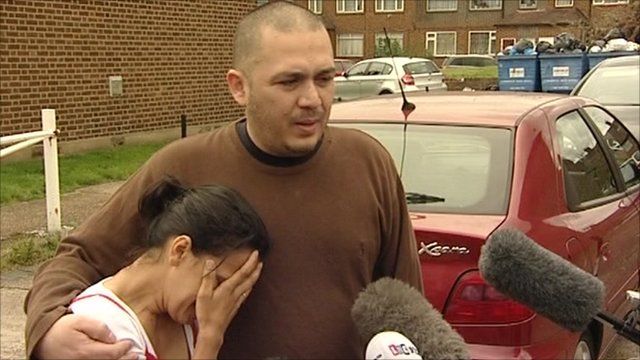 Video
Mother of Steven Grisales: 'I was with him all the time'
A 15-year-old boy has been charged with the murder of a man who police said was attacked after confronting a group about having conkers thrown at him.
Student Steven Grisales, 21, was pelted with the missiles as he walked to Silver Street station in Edmonton, north London, on 31 August.
But moments later he was stabbed. He died the next day.
Parents Jasmid and Andres described their last hours with their son, after he was rushed to hospital.
Detective Inspector Richard Beadle said the case was "very upsetting" and showed what can happen when people choose to carry knives.