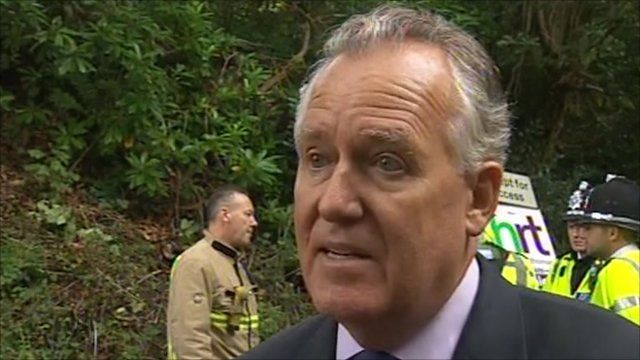 Video
Welsh mine rescue: Mood is sombre and grim says Peter Hain
Rescuers trying to free four miners trapped in a colliery near Swansea have found a body.
The emergency services say they have not given up hope of finding the other three men alive in the Gleision Colliery in South Wales. But they have been unable to recover and identify the body they have discovered.
Speaking to the BBC's Simon McCoy the Shadow Welsh Secretary Peter Hain praised the emergency services and paid tribute to the families.
Go to next video: 'A long wait for the miners' families'