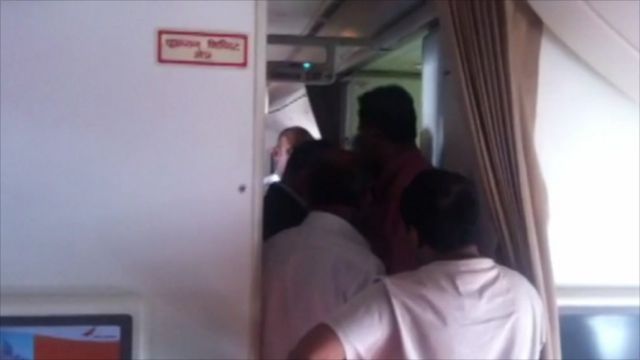 Video
Inside the Air India flight stranded at Gatwick Airport
Video footage of conditions inside the Air India flight stranded at Gatwick Airport has been sent in by passengers onboard.
The plane was on the tarmac for more than eight hours after fog caused the flight to be diverted.
It was on its way from Mumbai to Heathrow Airport when the weather conditions forced it to divert to Gatwick at about 0800 BST.
It resumed its journey at 1700 BST, arriving at Heathrow 20 minutes later.