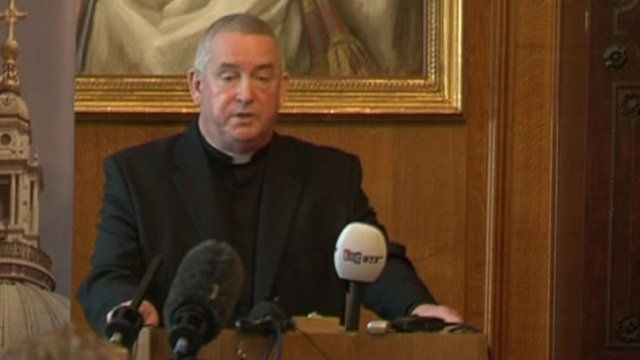 Video
St Paul's protesters asked to move from entrance area
St Paul's Cathedral has had to close its doors to visitors for the first time since World War II because of the anti-capitalist protest camp outside.
The dean of the cathedral, the Right Reverend Graeme Knowles, said the decision had been made "with a very heavy heart" following health and safety concerns.
Dean Knowles said he had written an open letter to the demonstrators asking them "to recognise the huge issues facing us" and move from the area by the entrance.