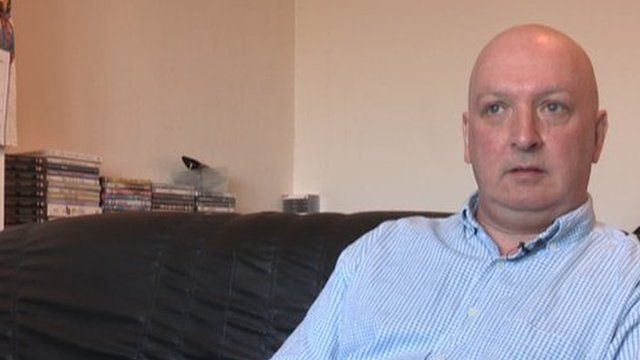 Video
Father's battle to challenge 'Deprivation of Liberty' order
When Mark Neary came down with flu, he put his 20-year-old son Steven, who has autism, into voluntary respite care for two weeks.
Because it had concerns about Steven's behaviour, the local council Hillingdon decided to keep him in care under a "Deprivation of Liberty" order. It took a year for Mark to get his son home.
Under Deprivation of Liberty safeguards (DoLS) the person deemed not to have mental capacity, at risk of harm and therefore deprived of their liberty, should be given the right to appeal their detention.
Mr Neary found the system incomprehensible and the lack of legal expertise baffling. It took months before he found a lawyer with the experience to take on Steven's case.
The judge in the Court of Protection, Mr Justice Charles, said Hillingdon council had unlawfully deprived Steven of his liberty and had not followed the correct procedures.
His case illustrates the concerns about the DoLS system expressed in a forthcoming report from the Mental Health Alliance, a coalition of mental health organisations.
The report will say DoLS are "not fit for purpose" and that they are "incredibly bureaucratic, wasteful, and the burdensome paperwork itself discourages many local authorities from using the legislation".
In a statement, Hillingdon's director of social care Linda Sanders said: "Cases such as Steven's are hugely complex... As the judge said in his findings, at all times my staff were genuinely committed to ensuring that they did the right thing for Steven and had his best interests at heart.
"Before the court hearing, we recognised the need to improve our processes and had already made significant changes relevant to this case, including reviewing our training for those staff dealing with the complex issues relating to the Mental Capacity Act and Deprivation of Liberty Safeguards."
The government has said it will consider the Mental Health Alliance report's findings carefully.
The Report is on BBC Radio 4 on Thursday 24 November at 20:00 GMT. Listen to the full programme via the Radio 4 website or download the programme podcast.
24 Nov 2011

From the section

UK
Go to next video: Campaign to free autistic son from care