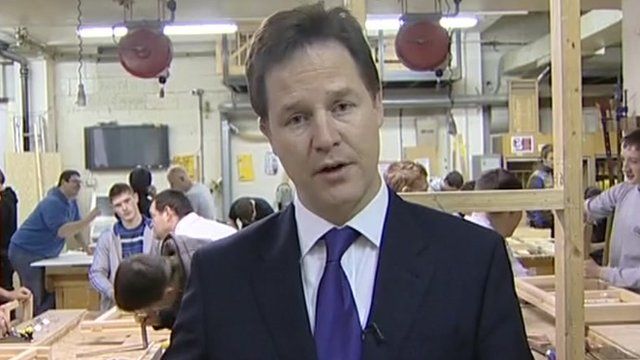 Video
Nick Clegg: 'We need to ensure youth aren't isolated'
Deputy Prime Minister Nick Clegg will later unveil £1bn government plans to create 400,000 work and training placements in Britain to help tackle record youth unemployment.
Speaking to BBC Breakfast, Mr Clegg said that they key thing is that young people are not left feeling isolated and are given apprenticeships or work experience.
He added that under new plans, a substantial subsidy will be offered to employers - up to half the basic wage - so that young people are given jobs that last.
Go to next video: True or false: Myths of youth unemployment