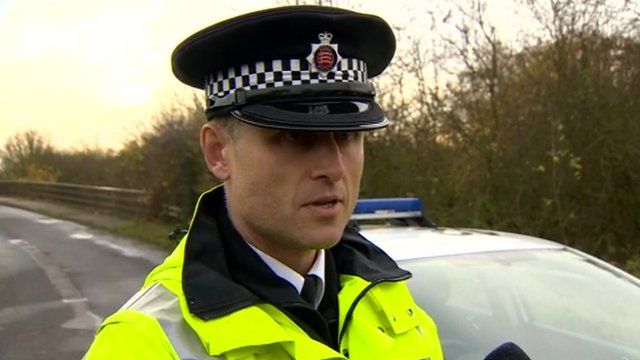 Video
Police appeal over 'horrific' A12 concrete attack
A woman has suffered life-threatening injuries when blocks of concrete which police described as the size of a bucket were dropped from bridges onto cars in two separate incidents on the A12 in Essex.
The woman passenger suffered serious head and chest injuries when the block smashed the windscreen of the car she was in as it went under the West Hanningfield bridge.
Half an hour earlier two people were left shaken after a block went through a windscreen by Fryerning Lane bridge.
Chief Inspector Nick Morris from Essex Police spoke to reporters on West Hanningfield bridge.