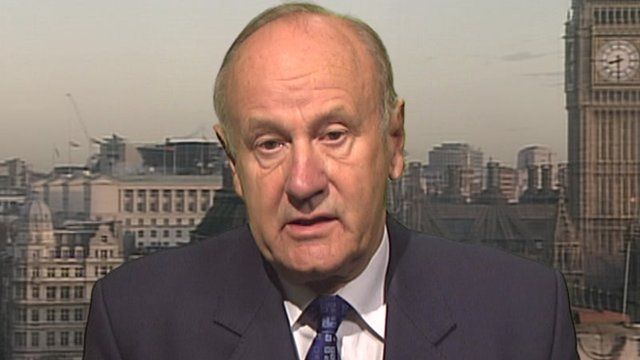 Video
Lord Stevens launches review of policing for Labour
Former Metropolitan Police commissioner Lord Stevens is launching a review of policing policy at the request of the Labour Party.
Labour announced the review at its 2011 party conference, saying it was time for a "serious vision".
It says Lord Stevens and his team will not be under any political pressure.
Lord Stevens, who left the force in 2005, told the BBC that they will be looking at a vast range of things in relation to policing along with reduced budgets - seeing how the police can be as effective as possible.