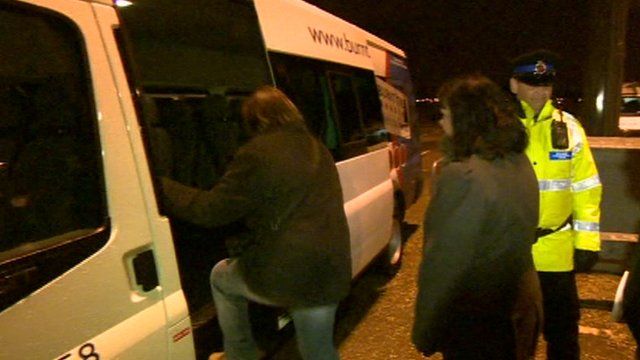 Video
Manchester and Salford drug raids watched by public
Members of the public have been invited to watch a series of police raids targeting drug dealing in Greater Manchester.
Residents, members of community groups, sixth-form students and business owners were taken in minibuses to see the raids in Manchester and Salford.
The BBC's Judith Moritz said Greater Manchester Police have called it Operation Audacious as they want it to be seen as "a daring thing to have done".
She added that the members of the public involved found it a "very positive experience" and reassuring to see for themselves how the police deal with criminals.