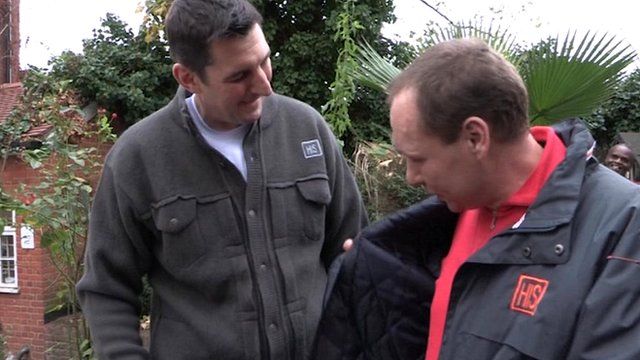 Video
Church rebrands counterfeit goods for charity
A tiny charity has struck a deal with trading standards authorities, police and customs to rebrand millions of pounds of counterfeit goods that would otherwise be consigned to incineration or landfill.
His Church Charity are given lorry-loads of clothes that have been seized from market stalls and online sellers.
They remove any trace of the fake labels and, after rebranding them with their own logo, they are allowed to hand them out to charities in the UK and overseas.
Senior co-ordinator Richard Humphrey spoke to BBC News about the His Church Charity project.
Go to next video: Charities losing millions to theft