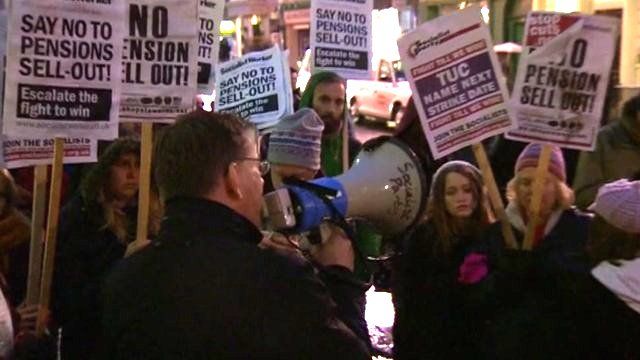 Video
Unions agree initial public sector pension deal
Unions representing local government workers, health staff and some teaching and civil service workers have signed initial agreements on public service pensions after a day of negotiation at the TUC.
Unison has agreed to put a "final offer" from the government to its members for consultation early in the new year - but the civil service's PCS union has rejected the latest offer.
Nick Robinson reports.