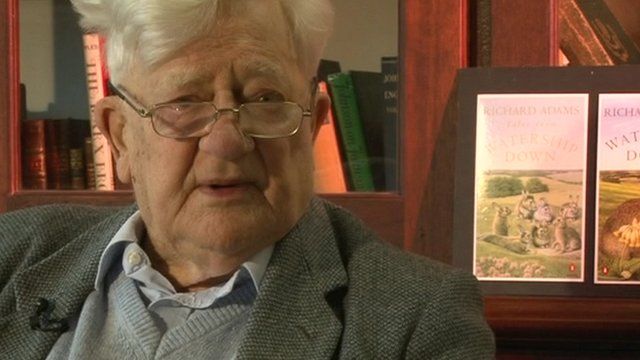 Video
Watership Down author Richard Adams angry at home plan
Watership Down is the story of rabbits on the run after developers move in to dig up their field.
Now, in case of life imitating art, West Berkshire council is planning to build at least 1,000 new homes near where the fictional rabbits once lived.
Richard Adams, the author of Watership Down, is one of the local residents unhappy about the scheme.
Emma Jane Kirby reports.