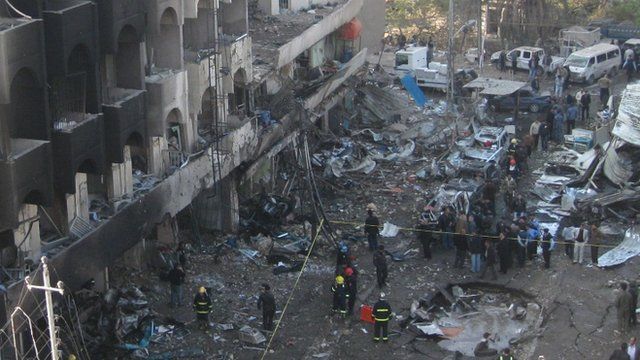 Video
Iraq: Multiple Baghdad blasts kill dozens
A wave of coordinated bombings has killed at least 63 people and injured 200 in the Iraqi capital, Baghdad.
It happened just days after American troops finally withdrew from Iraq and raises the prospect that the country could descend into the chaos and confusion that followed the toppling of Saddam Hussein.
The blasts hit both Sunni and Shia neighbourhoods prompting fears of sectarian violence.
The BBC's Fergal Keane reports.
Go to next video: 'Long way to go' for Iraq government